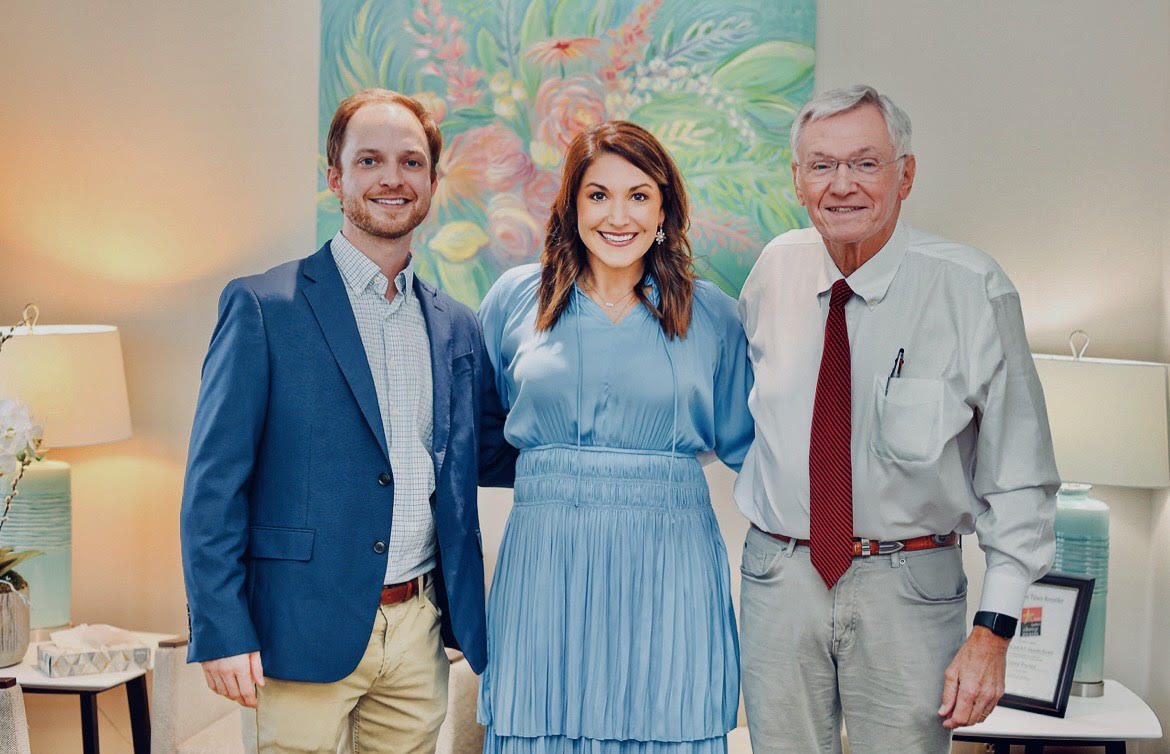 Dr. Greneker, Dr. Alex and Dr. Riccardi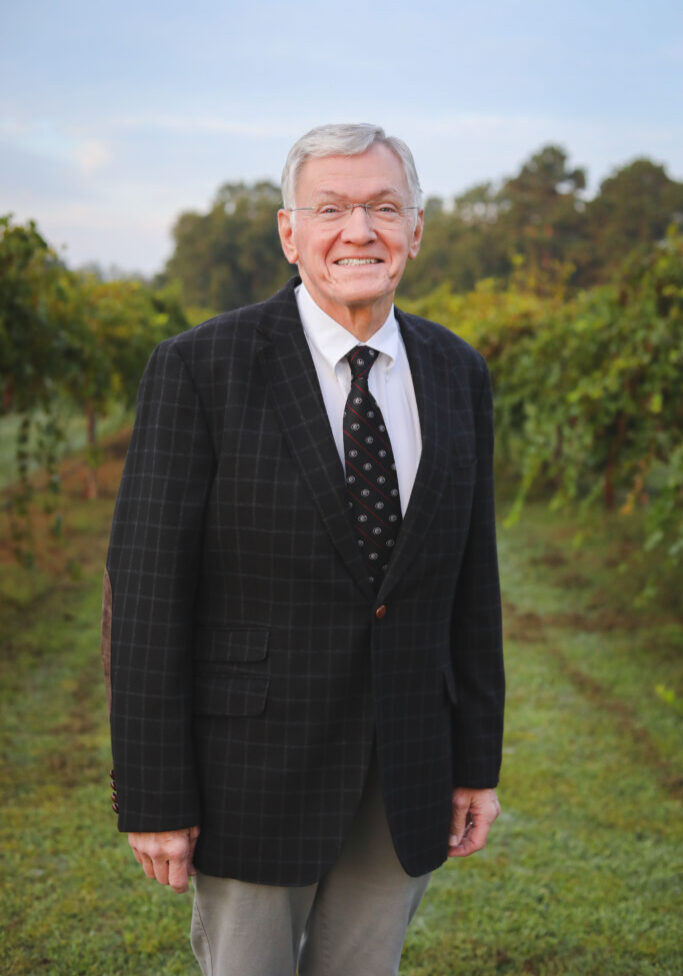 Dr. Lou Riccardi
Dr. Lou Riccardi grew up in Atlanta, Georgia. He graduated from the University of Georgia in 1966 with a BS in Chemistry. His education continued at Emory University School of Dentistry from 1967-1971 and he graduated with a DDS degree (Doctor of Dental Surgery). Dr. Riccardi graduated with honors as he was elected into Omicron Kappa Upsilon Dental Honorary Society. Soon after Dental School, Dr Riccardi started his Dental Practice in Americus on July 15, 1971. He has actively practiced in Americus from that day until the present. He continues to work full time. He is a lifetime member of the American Dental Association and the Georgia Dental Association. Dr. Riccardi is an active and lifetime member of the Americus Rotary Club (1971-2018) and served as president in 1977-1978. He was recently honored as the Rotarian of the Year for 2017-2018. He was elected as a member of the Board of Trustees of Southland Academy (1994-1999) and served as Chairman of the Board in 1999. He followed up his duties as Chairman as he became Chairman of the first ever Capital Campaign for Southland Academy. Dr. Riccardi currently serves on the Board of Directors of the Citizens Bank of Americus. He has been an active member of that Board for 27 years (1991-2018). He serves on the South Georgia Technical College Athletic Board. He is also a proud member of the Gridiron Secret Society at the University of Georgia. He is married to the former Candy ( Katianne) Gibbs and has 4 daughters: Ashley Hatcher, Haley Fowler, Kara McMickle and Dr. Alex Riccardi. He is a member of St. Mary's Catholic Church. His hobbies include exercising (jogging), gardening, yard work and following the UGA Athletic teams. How 'bout them Dawgs!
Dr. Alex Riccardi-Turner
Dr. N. Alexandra Riccardi (Dr. Alex) was born and raised in Americus, Georgia. She is the daughter of Dr. and Mrs. Louis A. Riccardi. She attended Southland Academy for 14 years, where she excelled in academics and sports. Dr. Alex graduated from Southland in 2006, number 5 in her class. She signed a letter of intent with Darton College, in Albany, Georgia to play softball for the Lady Cavalier's. She majored in Biology at Darton, where she attended and played  softball from 2006 to 2007. In January of 2008, Dr. Alex transferred to Reinhardt University in Waleska, Georgia, where she received an academic and  athletic scholarship. She continued to work on her Biology major and played softball for the Lady Eagles. For the 2009 softball season, Dr. Alex was the recipient of the Character of Champions Award, and she was named 1'st Team All – Academic and 2nd Team All – Conference. In 2010, Dr. Alex graduated Summa Cum Laude from Reinhardt with her BS in Biology. She received the Reinhardt Science and Mathematics Award and the Thelma Rogers Silver Eagle Award in 2010; an award recognizing a student for loyalty and team spirit to the University as voted by the coaches. Dr. Alex then continued her education at the Medical College of Georgia (now Augusta University Dental College of Georgia) from 2011 – 2015. She graduated with her DMD (Doctor of Medical Dentistry) in May, 2015. She then returned back to Americus to join and practice with her father, Dr. Lou Riccardi. Dr. Alex is a member of the Georgia Dental Association, the American Dental Association, the American Academy of Facial Esthetics, and the Hinman Dental Society. Since returning to Americus, Dr. Alex has joined the Junior Service League, and was named the Service Member of the Year for 2017. She was also recognized in 2017 as one of Reinhardt University's 10 under 10. The honor is awarded to 10 Reinhardt Alum who graduated within the past 10 years who have achieved academic and/or business success. She was recently awarded the Sumter County Chamber of Commerce Centenniel Year Sparky Reeves/Leadership Award. Alex and her husband Wes Tuner were married in March of 2020. In her spare time, she loves to spend time with Wes, her family, friends, and her rescue puppy, Kirby Belle. She also loves to travel, and she follows UGA Athletics almost as devoutly as her father. You can often times find Dr. Alex running or working out either before or after work. She is also a member at First United Methodist Church of Americus, where she is involved with the Gamechangers Young Adults group and the praise and worship team.
Dr. Thomas Greneker
Dr. Thomas Greneker grew up in Valdosta, Georgia. He graduated from highschool and attended the University of Georgia. He continued to further his education by attending the Dental College of Georgia. He graduated in May of 2022 with his doctor of dental medicine degree. He married the love of his life, Sarah Brittany in 2020. They have one little girl, Mary Thomas. In Dr. Grenker's free time he enjoys attending the Episcopal church and their many camps, hunting, fishing, and watching football; GO DAWGS! Dr. Greneker and his family are excited to a part of the Americus community, and look forward to making it their home.