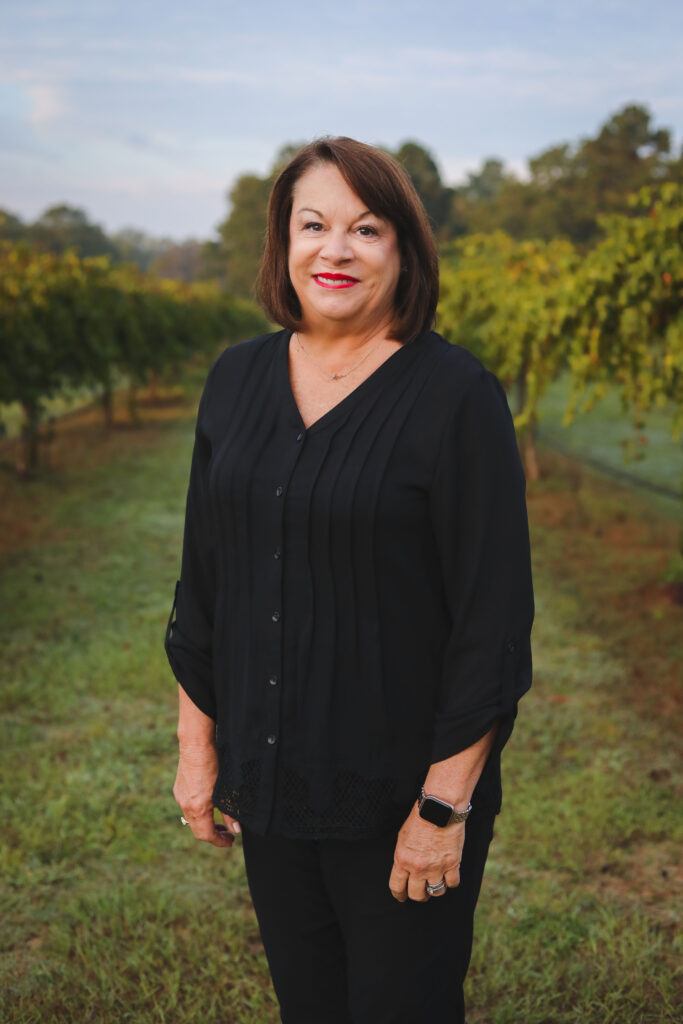 Candy Riccardi – Bookkeeper
Katianne Riccardi is the wife of Dr. Lou Riccardi and the mother of Dr. Alex Riccardi. Her nickname is Candy, and it's always brought a smile to our patients who think about someone named Candy being married and employed by a Dentist!
Candy was born and raised in Americus. She graduated with honors from Georgia Southwestern with a B.S in Early Childhood Education. She has been with our dental team for 35 years. Candy started as a Dental Assistant, but now is our bookkeeper and fill-in receptionist, among other various jobs!
She is a member of First United Methodist Church where she sings in the Chancel Choir, and the quartet, Joyful Sounds. She was a Co-Director and Director of Children and Youth Choirs at FUMC for over 25 years.
Candy stays very busy in our community! She is currently the Chairman of Books for Sumter Children, a member of the Four Seasons Garden Club, The Pink Pals, The National Society of Colonial Dames of America, and an Honorary Member of the Junior Service League of Americus. Besides singing, her other hobbies are walking, biking, reading and watching Hallmark Movies. One of her greatest joys is being Grandmother of 8 wonderful, precious grandchildren who affectionally call her Nandy.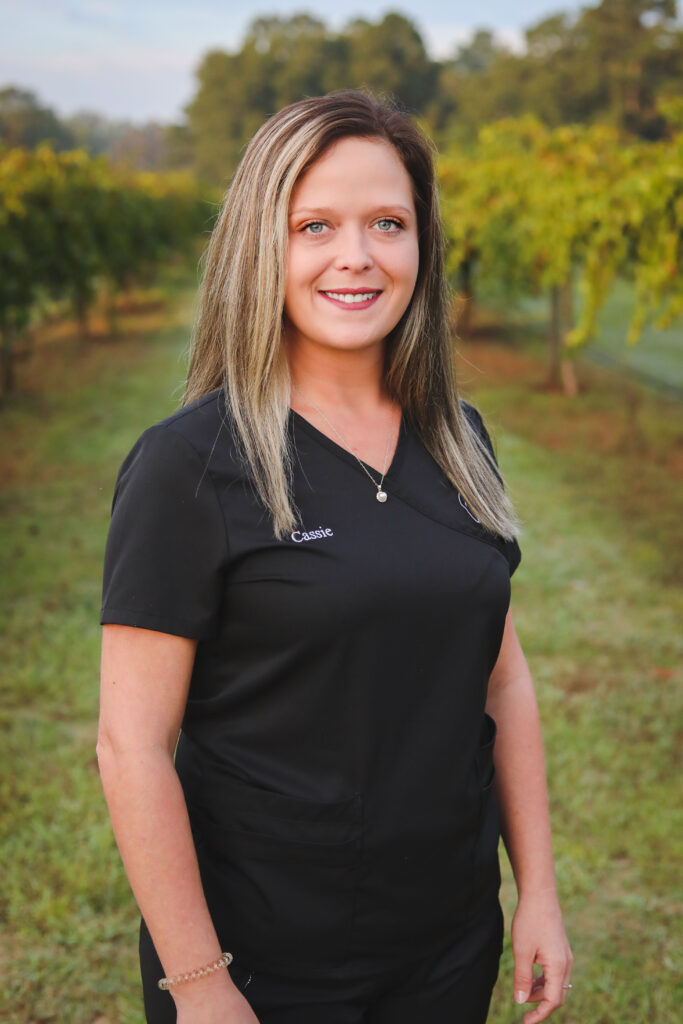 Cassie Jordan – Dental Assistant
Cassie Jordan started working for Dr. Riccardi and Dr. Alex on April 16, 2015. She came to the practice with 5 years of Dental Assisting experience. She is a native of Americus, GA. When Cassie is not working, she enjoys spending time with her son, Mason. She says Mason is her whole world! They enjoy outdoor activities including, traveling, fishing, camping, and ball. Cassie feels grateful to be a part of such a hard-working dental team.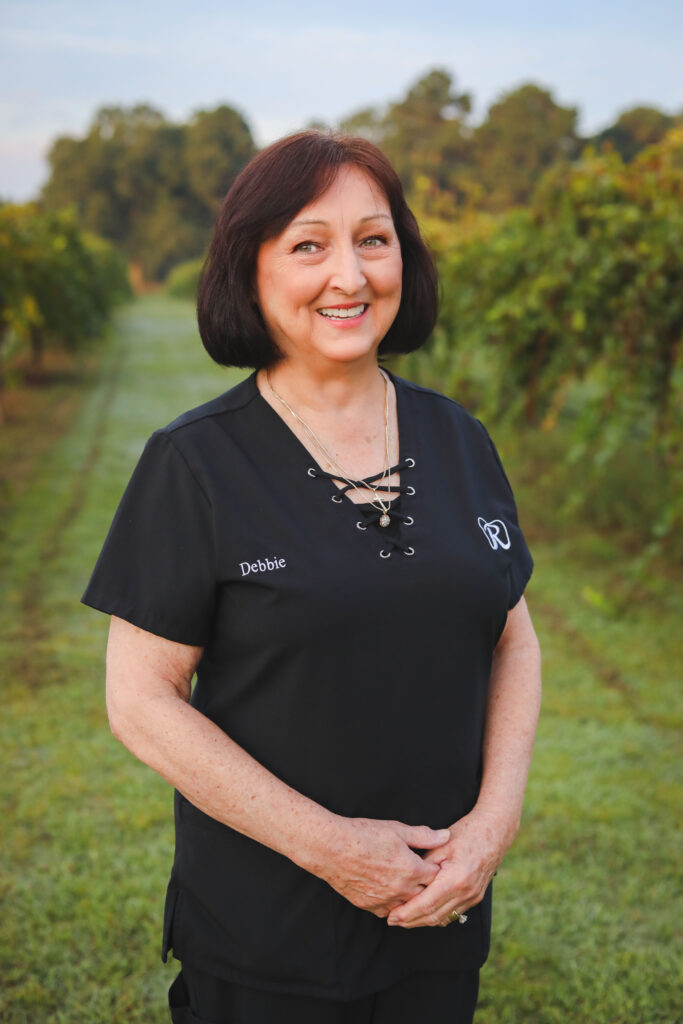 Debbie Herndon – Office Manager/ Front Desk
Debbie Herndon has been employed by Dr. Riccardi for over 33 years. She worked as his full-time receptionist for many years. She currently works part-time in the front office, where she does various jobs from answering the phone, handling insurance claims and bookkeeping, and sometimes is even called in to dental assist Dr. Riccardi or Dr. Alex. Before moving to Americus, she was a dental assistant for 6 years and also worked in accounting for 12 years. Debbie says she feels very blessed that she gets to work for 2 great dentists and with wonderful co-workers. In her spare time, she enjoys spending time with her husband, Soapy, her wonderful family, her many animals, and she also loves being outdoors.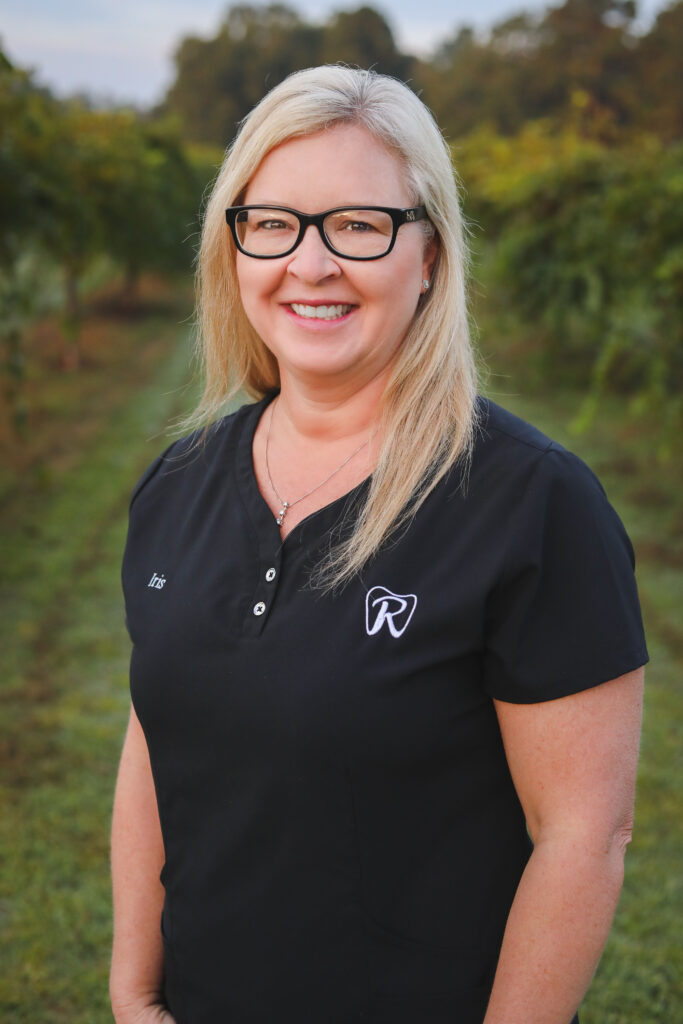 Iris Berry – Registered Dental Hygienist
Iris Berry is a 1990 graduate of the Darton College Dental Hygiene Program. She began her career with Dr. Lou Riccardi over 30 years ago. Dr. Riccardi, Dr. Alex, her co-workers, and her patients are very much a part of her extended family. Her energetic personality keeps everyone jumping around the office! Along with working, Iris enjoys spending time with her husband, Mike and their daughters and son-in-laws, Kendal, Tyler, Katie and Dillon. Kendal and Tyler are expecting their first son in this October, 2021. Iris is excited for the promotion to grandmother, "Lolli".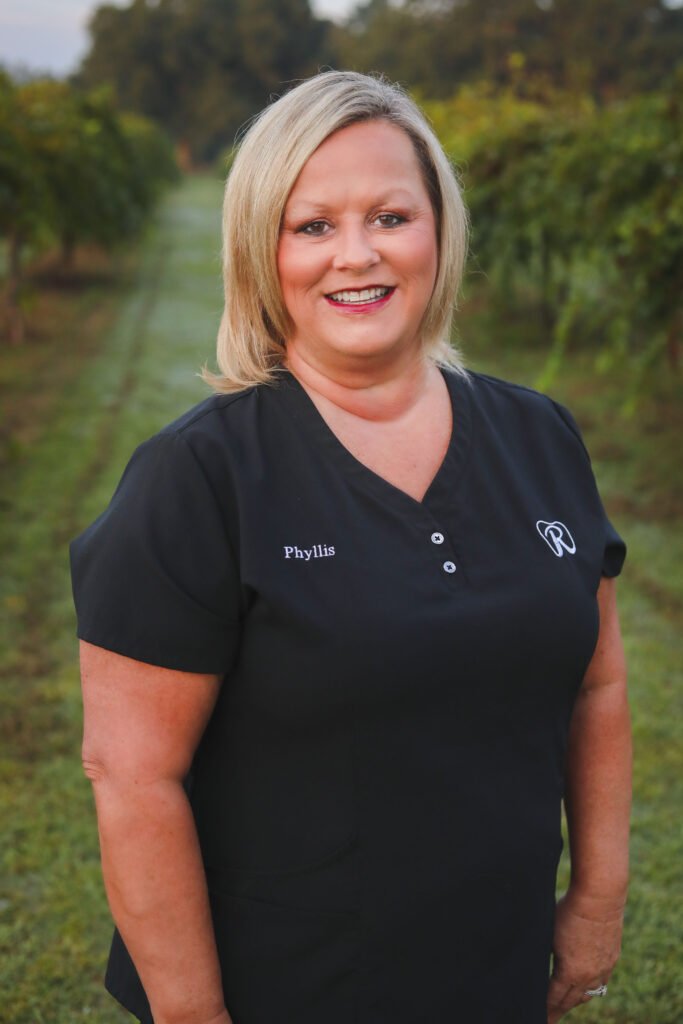 Phyllis Barfield – Front Office
Phyllis Barfield has been working for Dr. Lou Riccardi as his receptionist for over 25 years. She enjoys meeting and developing a friendship with each patient. Phyllis enjoys her work so much, she says she wouldn't want to work anywhere else! Outside the office, she loves to travel and spend time with her husband, Jody, her children Jessie and Kyle, and her son-in-law, Phil and her daughter-in-law, Tee. Her best job is being "Honey" to her beautiful grandchildren MaceLynn, Kullen, Noland, Charlee and Emmie.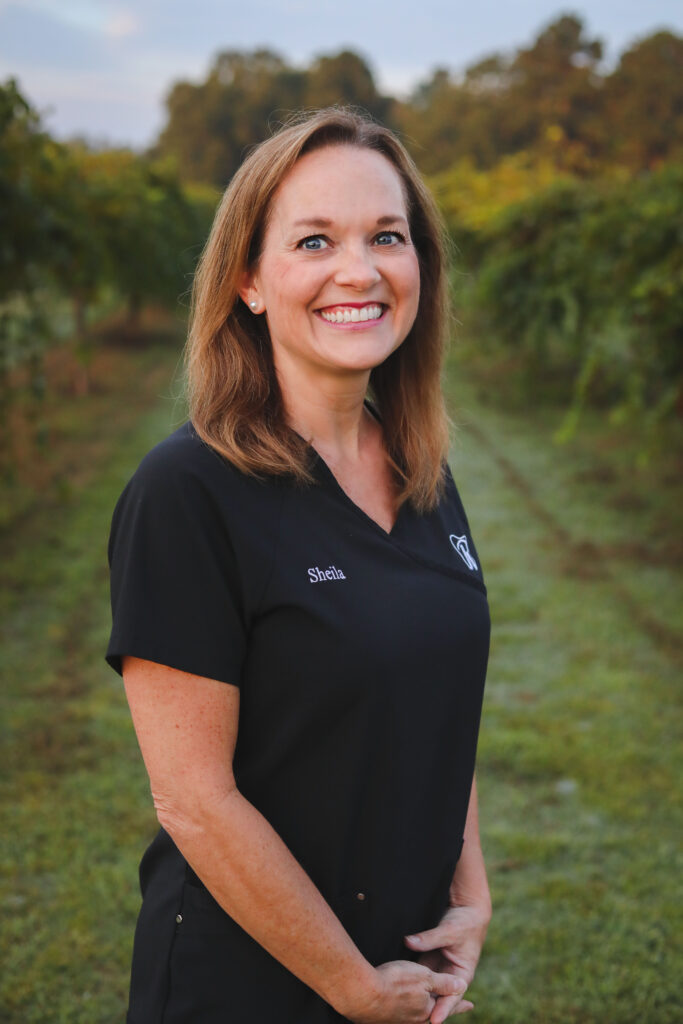 Shelia Bivins – Registered Dental Hygienist
Shelia Bivins has been a Registered Dental Hygienist for the past 25 years. She had the opportunity to join the Riccardi team in 2016. She feels the dental field is more than "fixing and cleaning" teeth. It's about relationships. She receives so much joy connecting with her patients and being a part of their lives. Sheila married her best friend, Roger, in 1993 and they have two children, Madison and Trent. When she is not seeing patients, she enjoys spending time with her family and friends, serving at Ellaville Baptist Church and operating Watson's Christmas Tree Farm, which she owns with her husband.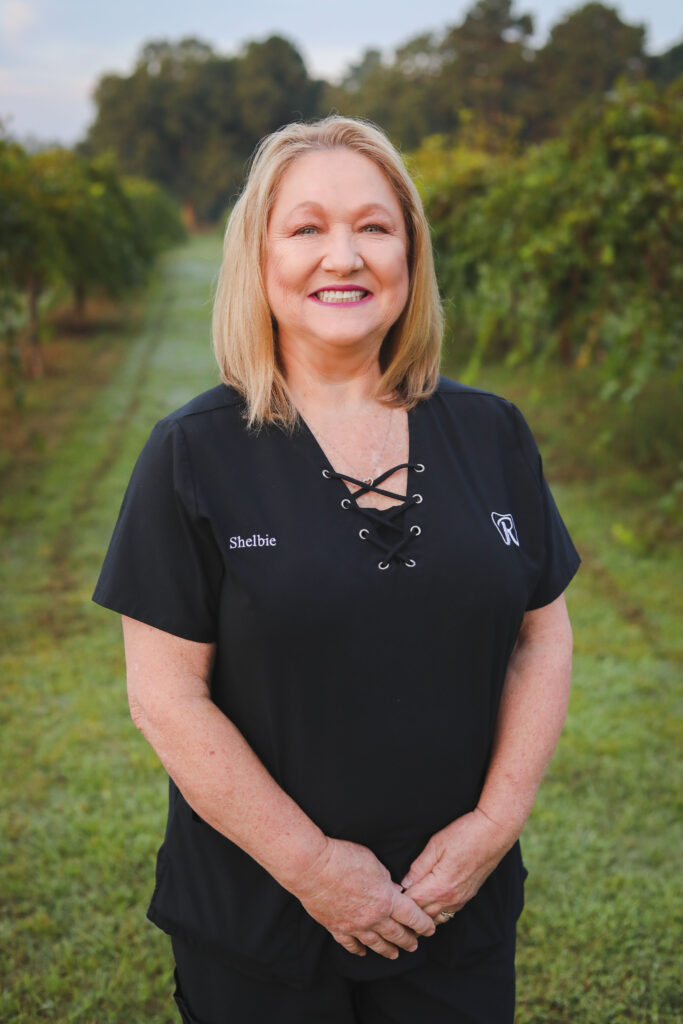 Shelbie Brannen – Dental Assistant
Shelbie Brannen joined Dr. Riccardi in February 1999 as a full-time dental assistant. She received a diploma from South Georgia Technical College and certification from the AAMA in Medical Assisting. Understanding the overall health of patients gave her the necessary skills to understand the importance of good dental health care. Shelbie is a native of Schley County where she enjoys spending time with her husband, JR and her niece, Destinee Green. When she is not working, she enjoys listening to good music and dancing with her granddaughter, Madison.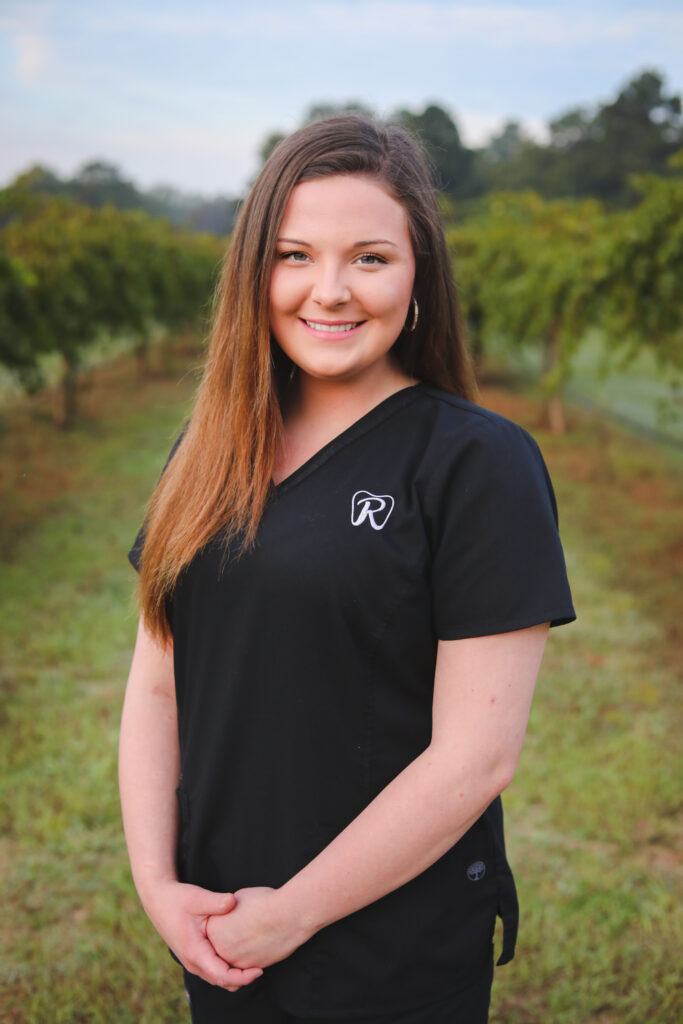 Ali Rigsby – Dental Assistant
Ali was born in Americus, Georgia. She recently graduated from Schley County High School, class of 2019. She attended Central Georgia Technical College for her core curriculum with hopes of furthering her education in dental hygiene. Her favorite things to do are English riding and spending time with family and friends.
Ali is the fifth generation of her family to be a patient of Dr. Riccardi. She states, "The excellent care and dedication that I have received here throughout the years have inspired me to become a dental hygienist. I have learned so much from assisting Dr. Alex and Dr. Lou." Ali's dream to become a dental hygienist is coming true, as she began hygiene school at Central Georgia Technical college August 2021. She is still working part time as a dental assistant as her schedule allows.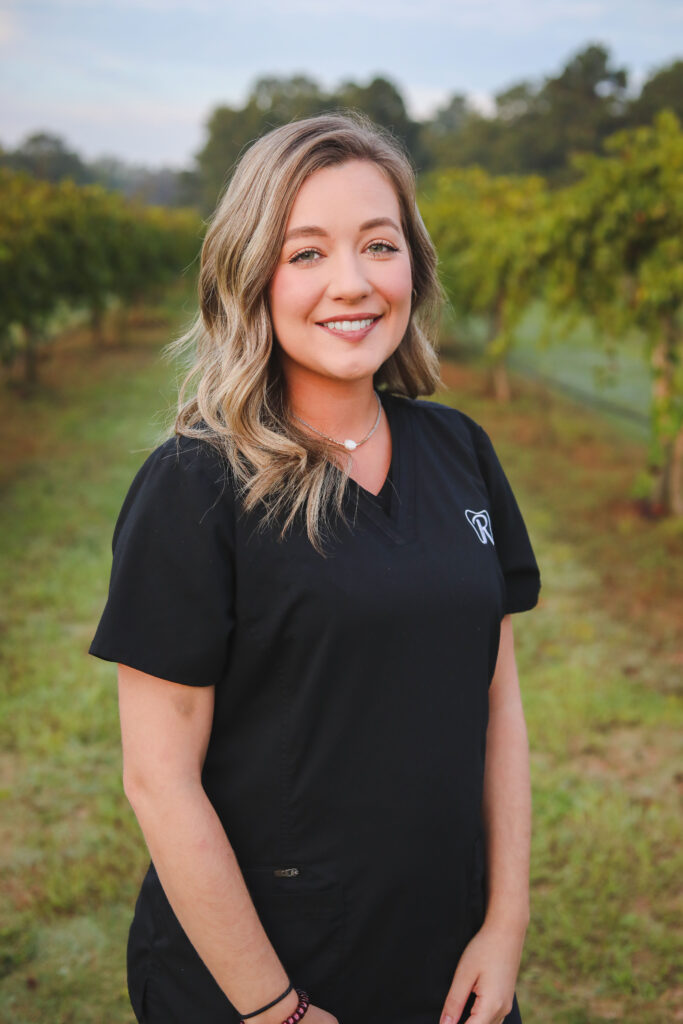 Lexi Greene – Dental Assistant/ Front Office
Lexi is our newest dental assistant. She is a native of Jacksonville, Florida where she attended Florida State College of Jacksonville. She graduated from the dental assistant program in 2017, and she received the award for Outstanding Clinician. She is an expanded functions dental assistant, and she is also certified in radiology. You can find her bouncing back and forth from assisting Dr. Riccardi, Dr. Greneker or Dr. Alex in the back to answering the phones and scheduling appointments at the front office. Lexi has a young son, Mason. When she is not in the office, Lexi enjoys hunting, fishing and trips home to Florida to visit her family. Lexi is so blessed to have found her dental home after making the big move from Jacksonville to Americus. Lexi says, "Everyone here is family to her, and all of the patients are simply wonderful".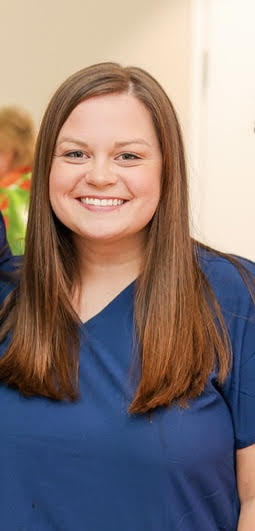 Burton Shealy-Dental Assistant/ Front Office
Burton was born and raised in Americus. She graduated from Southland Academy, and she is currently working on her college degree from South Georgia Technical College. Burton joined our team part time in the summer of 2022 to help in many different aspects. You may find her in the front office or assisting in the back. She is also helping with marketing and business development. In Burton's spare time she enjoys traveling to Oxford, Mississippi to see her boyfriend – Hotty Toddy! She also enjoys spending time with her family and friends at Lake Blackshear. She is excited to be a part of our time, and looks forward learning more about the dental field.